Why you should invest more in your Wedding dj...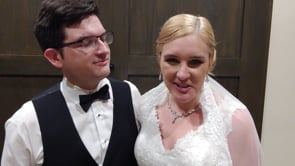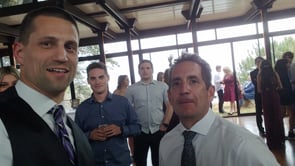 "Brent was awesome! He went above and beyond throughout the night. Consistently worked with our coordinator and with us throughout the night to make sure the timelines were met and that everything ran smoothly. He was always checking in and making sure we were good and if there was anything we needed."  -Brad G.
Brent was great. We had a lot of unique and custom requests, and he did a great job incorporating everything we asked for.
Our crowd weren't huge dancers - we never expected them to be - especially with the wind - but I made sure to drag everyone back out for the last hour of the party!  -Ally S.
"Brent was great! He knew just what songs to get the crowd on the dance floor and he did a great job as an MC also. Thank you!"  -Shannon C.
"Brent was a phenomenal force to be reckoned with. Needless to say, Taylor and I are extremely impressed. The flow of how you directed the the wedding was professional in the extreme. You ensured we stayed on course with our events and on top of that, I knew from the start, I didn't have anything to worry about. I was very appreciative of how he directed himself amongst the party and kept both order and energy in the utmost. I have already suggested your services and plan to mention you whenever asked who DJ'd. Thank you very much for your efforts!"   -Sean and Taylor W.
Brent was the DJ/MC for our wedding on Oct 1st 2016. He made the experience unforgettable with his music and enthusiasm. He made sure all the events from our entrance to the cake cutting went smoothly. He played a wonderful variety of fun music. He also ensured the sound quality was amazing. My husband and I are so grateful to Brent for making our reception beautiful, fun, and memorable! In the words of my husband, "He is worth every penny! Nobody else could have done it better!"  -Many Thanks, The Woffords
"Brent was a great DJ for our wedding. We have a different sense of humor so our music choice wasn't the easiest to work with. He was flexible and worked around our crazy schedules. His music choices were upbeat and so much fun to dance with. He was timely and on time with what we needed. His entertainment skills were great and I would recommend him to anyone in search of a DJ."  -Chris and Katie D
"DJ Moni was very accommodating from the first time we met. He was very knowledgeable about the music we wanted. He was very helpful in picking everything out. He was great at the wedding and everything went perfect."  -Jesse and Danielle M.
Up to 4Hrs
Start for Dinner and/or After
DJ/MC
Design Session for Dj Planner
Dance floor lights
Handheld wireless mics (speeches)
Custom music playlist
Enough sound coverage for 100+
$1349
5 Hrs
DJ/MC Wedding Reception
Design Session for Dj Planner
Handheld mics for speeches
Dance floor lights
Cocktail sound system 
Enough sound coverage for 100+
$1549
DJ/MC Wedding Reception and Ceremony
6 Hrs
2 wireless lapel (tie clip) mics
Ceremony system
Cocktail system
Reception system
Wireless handheld mic (speeches)
Dance floor lights
Custom music playlist
Design session for Dj Planner
Enough sound coverage for 100+
$1898
6 Hrs
Design Session for Dj Planner
Custom Music Playlist
2 lapel (tie clip) wireless mics for Ceremony
Cocktail sound system
Reception sound system
Dance floor lighting
Wireless handheld mic (speeches)
Uplighting is enough for most venues
$200 in savings
$2297
1 Hr
2 lapel wireless mics (tie clip)
Remote Ceremony equipment
Custom music playlist
$349
Additional HR (at time of booking)
$250
Includes dance floor lighting.  2 hour minimum.
$275/hr
Karaoke Music and Lyrics.
$300
Enough for most events.  Color of your choice.  Amber and White colors are universal for most weddings.
$599
2 quick dissipating color foggers (fog does not linger and quickly evaporates within 10 seconds).  Safe for indoors but we will communicate with venue if wanted inside.  Perfect for Grand Entrance, and Grand Exit.  
$499